Marking / livery for 1/24 scale models: Audi Quattro Sport Team Audi Sport - 1984 (ref. DCL-DEC055)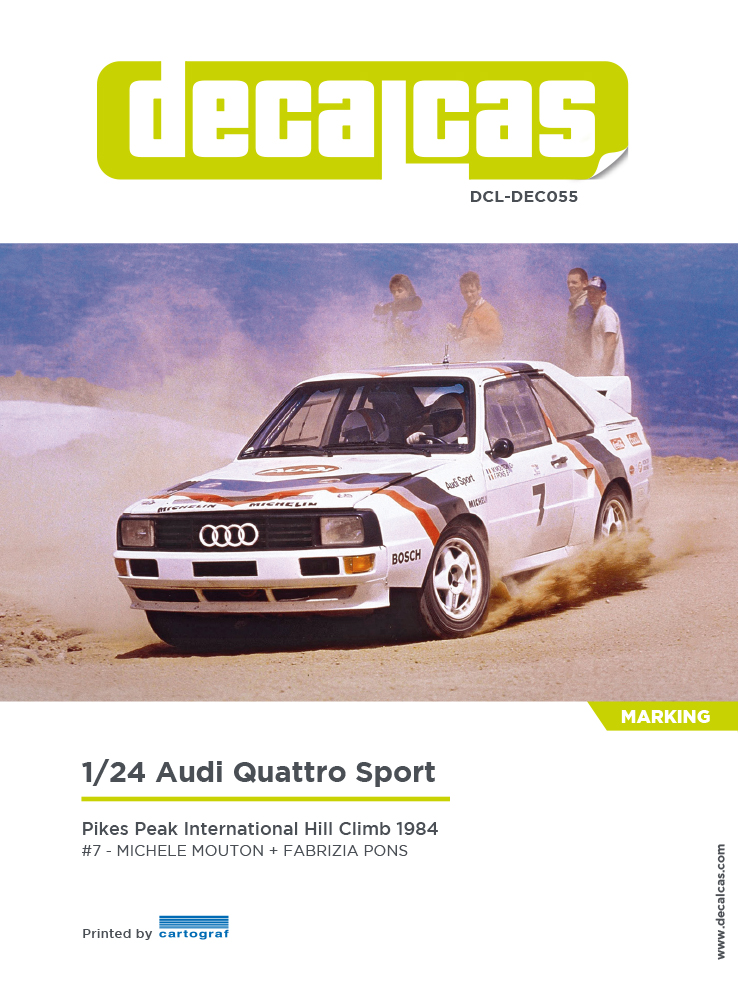 Michele Mouton achieved her first victory on the Pikes Peak climb in 1984 with the Audi Quattro Sport. These decals allow you to decorate the Nunu model in full detail. The decal has been printed by Cartograf and includes a few motifs printed with offset technology.
Status: Available
Family: Marking / livery

Scale: 1/24

Reference: DCL-DEC055

Item: Audi Quattro Sport

Team: Audi Sport

Number: 7

Drivers: Michele Mouton + Fabrizia Pons

Race: Pikes Peak Climb Hill Race 1984

Includes: water slide decals and assembly instructions

To be used with: Nunu reference PN24023

Download DCL-DEC055 reference instructions in PDF format
.
MSRP: 20.00€