Marking / livery for 1/24 scale models: BMW M6 GT3 Team Turner Motorsport sponsored by Liqui Moly - 2019 (ref. DCL-DEC050)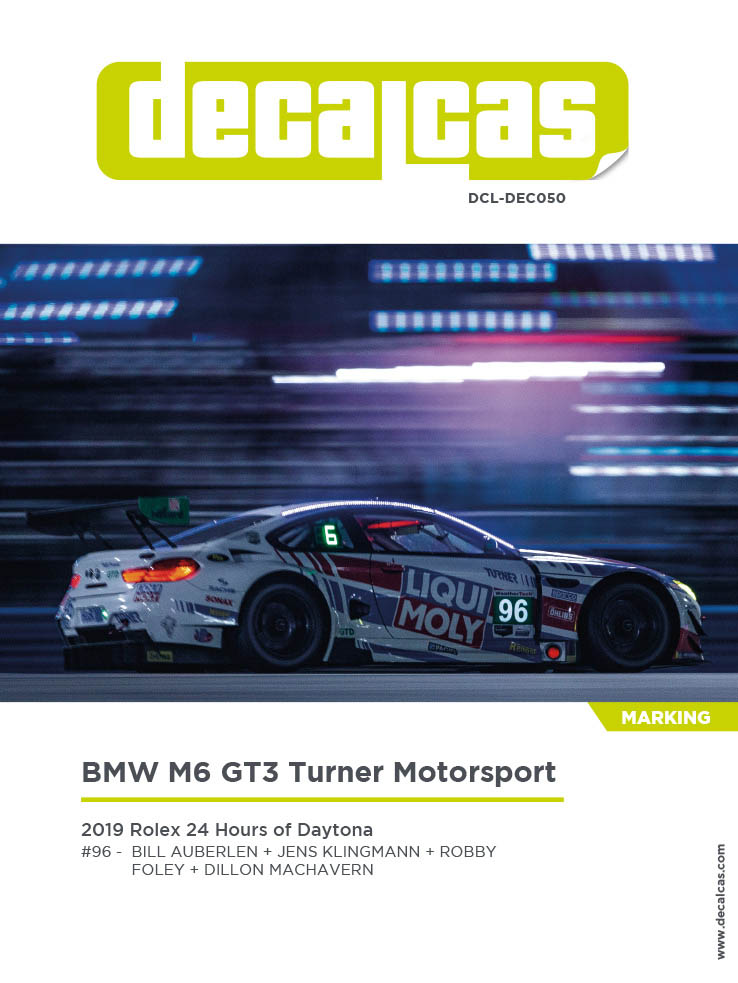 The Turner Motorsport team participated in the 24 Hours of Daytona of last year 2019 with a beautiful BMW M6 GT3 whose decoration fascinated us and we have reproduced it to the maximum possible detail.
Status: Available
Family: Marking / livery

Scale: 1/24

Reference: DCL-DEC050

Item: BMW M6 GT3

Team: Turner Motorsport

Sponsor: Liqui Moly

Number: 96

Drivers: Bill Auberlen + Jens Klingmann + Robby Foley + Dillon Machavern

Race: Rolex 24 Hours of Daytona 2019

Includes: water slide decals and placement instructions

To be used with: Nunu references PN24001, PN24003, PN24027 and NU24027

Download DCL-DEC050 reference instructions in PDF format
.
MSRP: 20.00€