Marking / livery for 1/24 scale models: Porsche Kremer 935 K3 Team Wera Weissberg sponsored by Wera Weissberg - 1981 (ref. DCL-DEC036)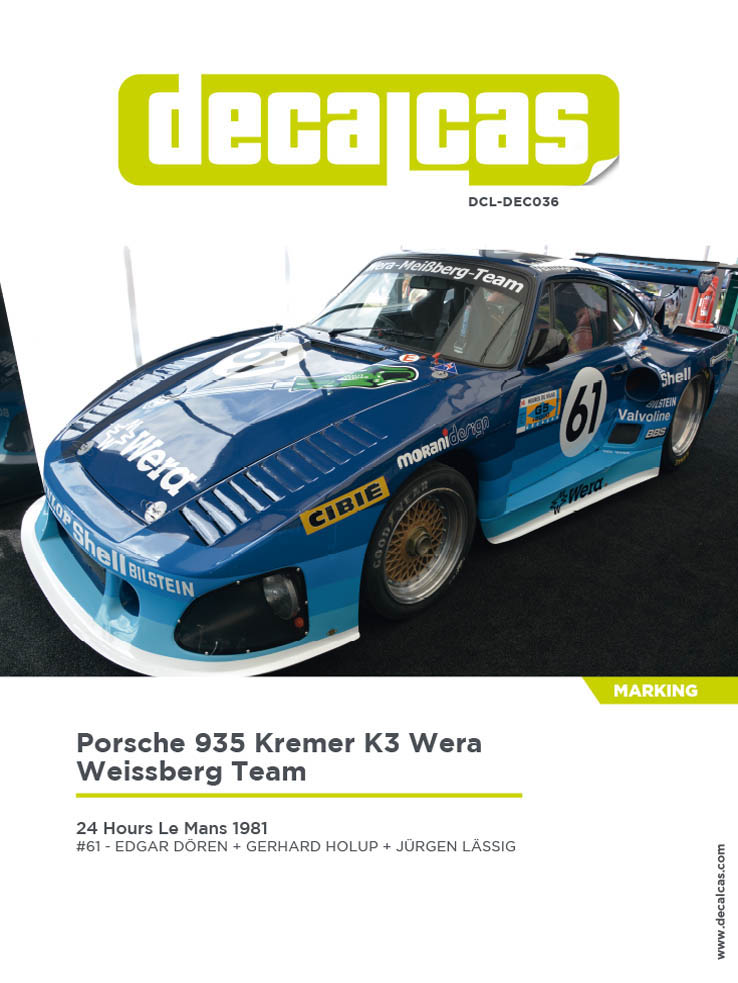 Porsche Kremer 935 K3 sponsored by Wera during its participation at the 24 Hours of Le Mans in 1981.
Status: Available
Family: Marking / livery

Scale: 1/24

Reference: DCL-DEC036

Item: Porsche Kremer 935 K3

Team: Wera Weissberg

Sponsor: Wera Weissberg

Number: 61

Drivers: Edgar Dören + Gerhard Holup + Jürgen Lässig

Race: 24 Hours Le Mans 1981

Includes: water slide decals, assembly instructions and painting instructions

To be used with: Nunu references PN24006 and PN24029

Download DCL-DEC036 reference instructions in PDF format
.
MSRP: 20.00€