Marking / livery for 1/24 scale models: Ford Escort RS1600 Mk I sponsored by Ford Motor Co Ltd - 1969 (ref. DCL-DEC030)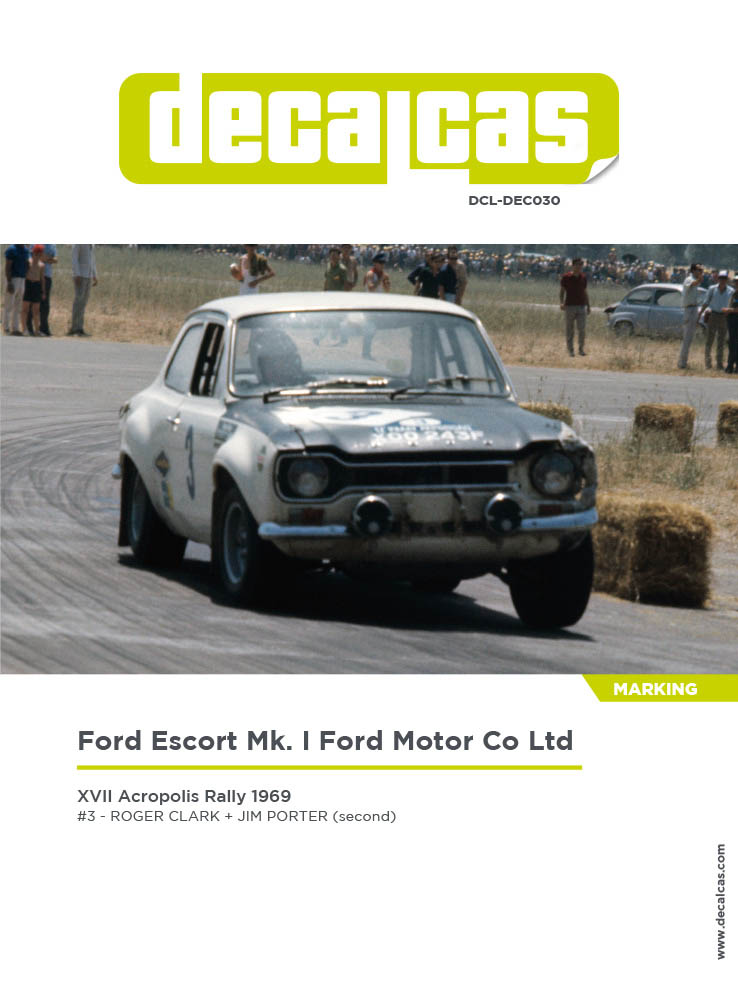 The famous Roger Clark drove a Ford Escort Mk I at Acropolis rally. He finished second!!
Status: Available
Family: Marking / livery

Scale: 1/24

Reference: DCL-DEC030

Item: Ford Escort RS1600 Mk I

Sponsor: Ford Motor Co Ltd

Number: 3

Drivers: Roger Clark + Jim Porter

Race: Acropolis Rally 1969

Includes: water slide decals and assembly instructions

To be used with: Belkits references BEL006, BEL-006, BEL007 and BEL-007

Download DCL-DEC030 reference instructions in PDF format
.
MSRP: 14.00€