Marking / livery for 1/24 scale models: Audi Quattro Sport S1 E2 Team Audi Sport - 1985 (ref. DCL-DEC019)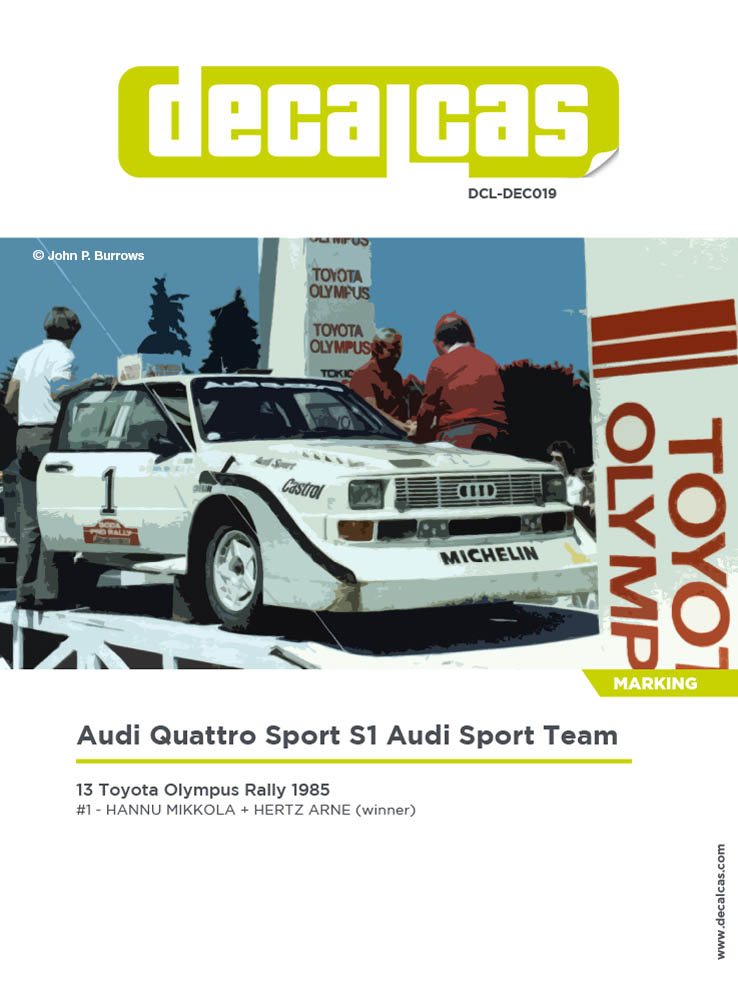 The absolute winner of the Toyota Olympus FIA World Championship Rally at Washington in 1985.
Status: Available
Family: Marking / livery

Scale: 1/24

Reference: DCL-DEC019

Item: Audi Quattro Sport S1 E2

Team: Audi Sport

Number: 1

Drivers: Hannu Mikkola + Arne Hertz

Race: Toyota Olympus Rally 1985

Includes: water slide decals, assembly instructions and painting instructions

To be used with: Beemax Model Kits references B24017, 103982 and BX24035, or Profil24 reference P24065, or Reji Model reference REJI-2406

Download DCL-DEC019 reference instructions in PDF format
.
MSRP: 20.00€