Marking / livery for 1/24 scale models: Opel Manta 400 Group B Team Bastos Texaco Rally - 1985 (ref. DCL-DEC012)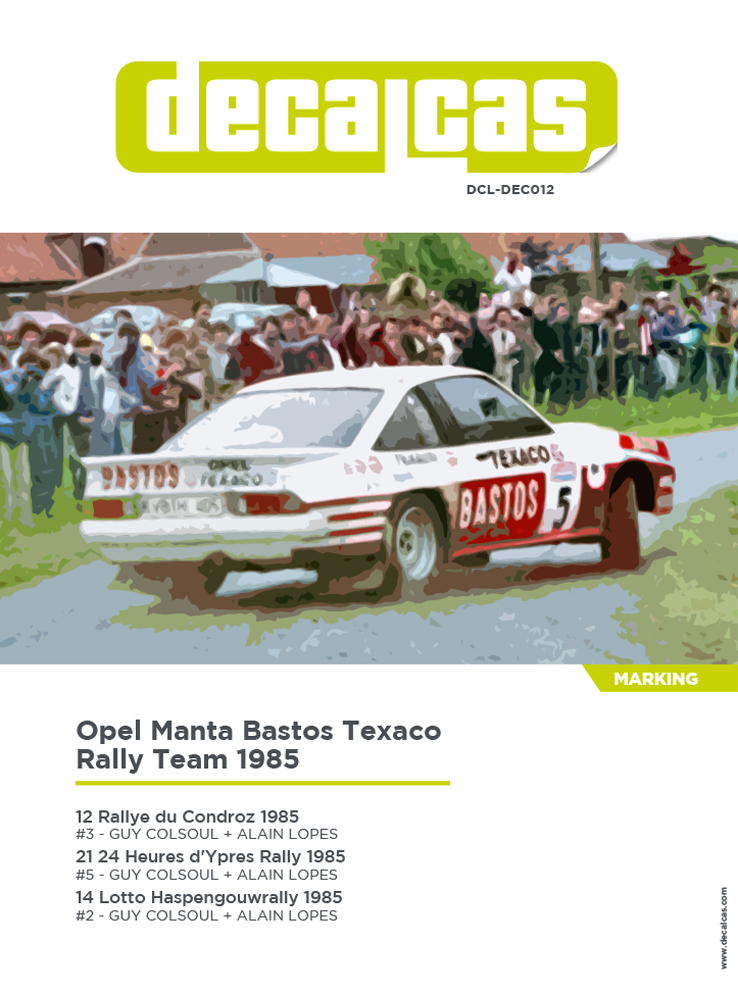 Colsoul's car driven in a few Belgian rallyes in 1985, with Bastos livery.
Status: Available
Family: Marking / livery

Scale: 1/24

Reference: DCL-DEC012

Item: Opel Manta 400 Group B

Team: Bastos Texaco Rally

Number: 2, 3, 5

Drivers: Guy Coulsoul + Alain Lopes

Race: Ypres 24 Hours Rally, Condroz Rally - Rallye du Condroz, Lotto Haspengouw Rally 1985

Includes: water slide decals, assembly instructions and painting instructions

To be used with: Belkits references BEL008, BEL-008, BEL009 and BEL-009

Download DCL-DEC012 reference instructions in PDF format
.
MSRP: 20.00€