Marking / livery for 1/24 scale models: Ford Escort Mk. II Team Cossack Ford Motor Co Ltd - 1976 (ref. DCL-DEC008)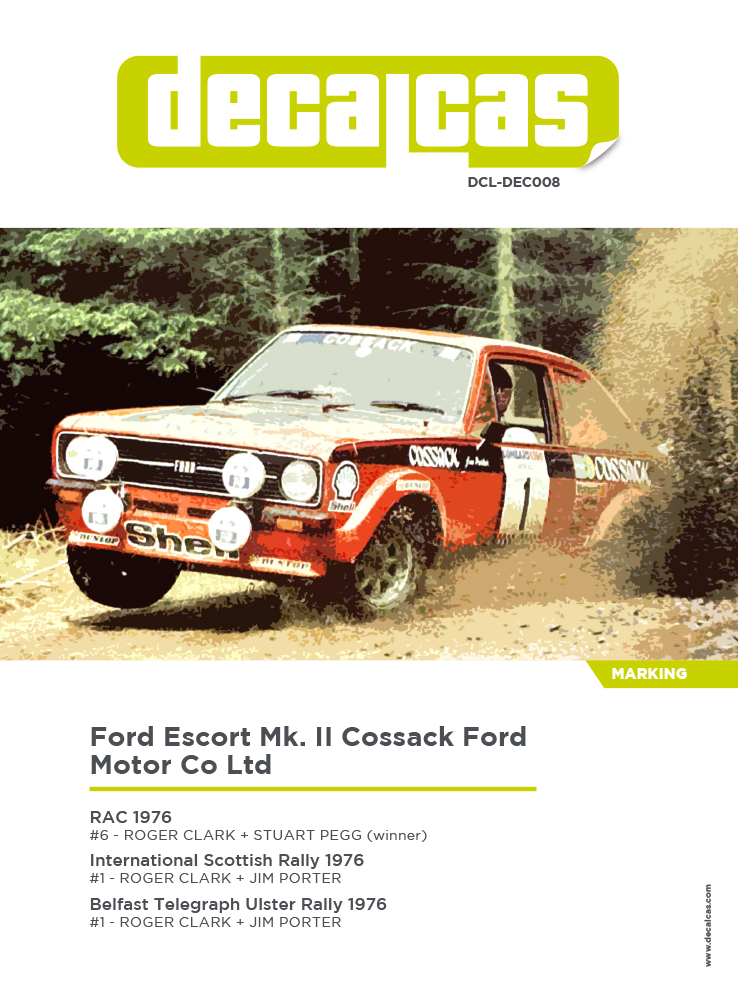 Roger Clark was one of the most representative drivers at the wheel of the Ford Escort Mk. II, winning the 1976 RAC Rally with his Cossack sponsored car.
Status: Available
Family: Marking / livery

Scale: 1/24

Reference: DCL-DEC008

Item: Ford Escort Mk. II

Team: Cossack Ford Motor Co Ltd

Number: 1, 6

Drivers: Roger Clark + Stuart Pegg , Jim Porter

Race: Great Britain RAC Rally, International Scottish Rally, Belfast Telegraph Ulster Rally 1976

Includes: water slide decals and assembly instructions

To be used with: ESCI references 3009, 3021 and 3049, or Italeri references 3650, IT3650, ITA3650 and 3655, or Revell references REV07374 and 7374

Download DCL-DEC008 reference instructions in PDF format
.
MSRP: 20.00€