Marking / livery for 1/24 scale models: BMW M3 E30 Team Tauber sponsored by Tic Tac - 1991 (ref. DCL-DEC005)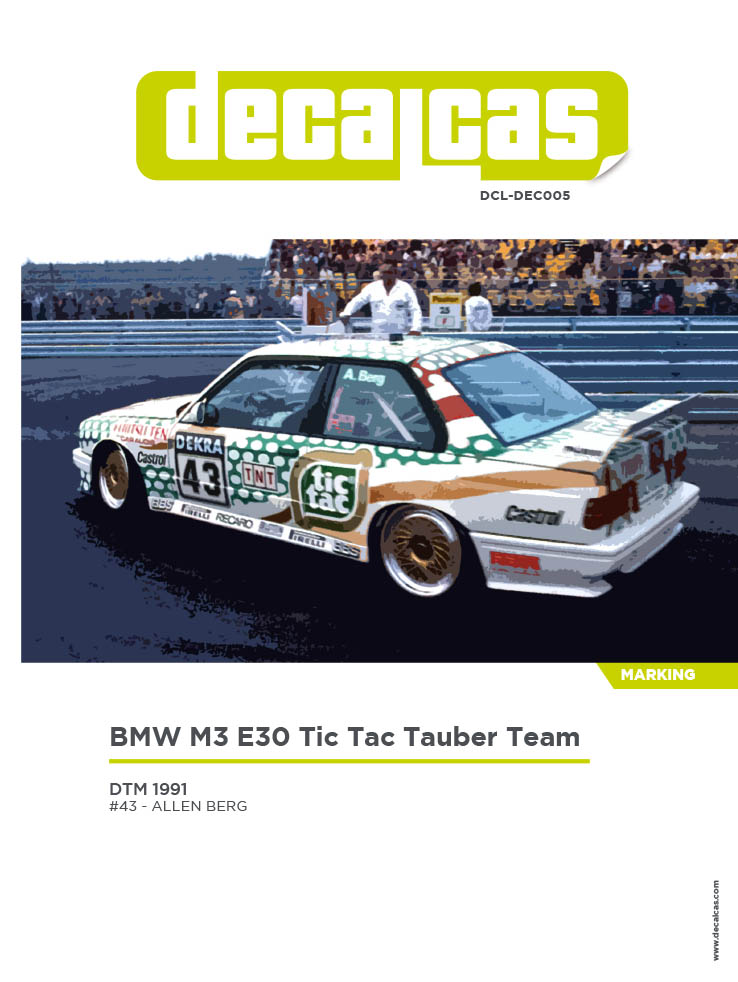 The Tic Tac-sponsored 1991 BMW M3 from Tauber Motorsports was driven in many of the DTM's 12-race season by Canadian Allen Berg. It finished 25th in the 1991 season.
Status: Discontinued (remaining stock)
Family: Marking / livery

Scale: 1/24

Reference: DCL-DEC005

Item: BMW M3 E30

Team: Tauber

Sponsor: Tic Tac

Number: 43

Drivers: Allen Berg

Race: DTM 1991

Includes: water slide decals and assembly instructions

To be used with: Beemax Model Kits references B24007, Aoshima 098196 and B24019

Download DCL-DEC005 reference instructions in PDF format
.
MSRP: 20.00€